Tamar Belle membership
| | | | |
| --- | --- | --- | --- |
| Vice Chairman | Bruce Hunt | | 01752 845983 |
| Project co-ordinator | Chris Grove | | 07813 360066 |
| Members Secretary | Richard Burningham | | 01752 233094 |
TAMAR BELLE HERITAGE GROUP

Established at Bere Ferrers Station near Tavistock, West Devon

September 2009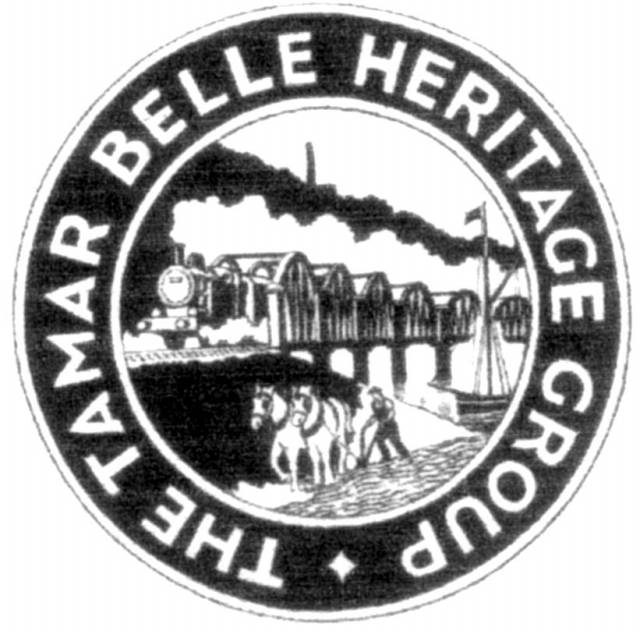 Dear Member,
RE: SUBSCRIPTION RENEWAL and APPLICATION
At the first meeting of 2008 it was reluctantly decided that due to the increased level of costs that have arisen over the recent years a review of our membership fees would have to take place. Membership fees have remained unchanged since our foundation in 2001, a remarkable feat in this day and age and one of which we can all be proud. Our ability to retain our fees at this level owes much to the support that we have received from our members with donations, the gift of second class postage stamps etc all of which has been greatly appreciated by the Heritage Group. The new format for the newsletter, for which we have received many good reports, has added to our costs as it now costs approximately £1.00 for each newsletter printed. Members now receive four issues per year and when viewed against our income it becomes obvious that our fees have to be adjusted in order that we are able to maintain this level.
In order that the new membership rates are as fair as possible to all members we have introduced new grades for couples and the classifications are listed below. We hope that you will accept these increases as still offering excellent value for money and that we will receive your renewal subscriptions in due course. The new subscription rates are: -
Family membership - £15.00 per year Corporate membership - £15.00 per year
Standard Member - £10.00 per year Standard couple - £12.50 per year
Retired member - £ 5.00 per year Retired couple - £ 7.50 per year
Junior member - £ 5.00 per year
Once again it is requested that in order to help defray newsletter postage costs it is considered appropriate to request that those members who receive JAFL by post to donate a book of 2nd class stamps with their renewal.
Should you wish to contact me, or if I can offer any assistance then I will be pleased to respond to all enquiries received. My contact details are shown below.
We value your interest in our current projects and hope that you will continue to participate & support us by renewing your subscription.
We would remind you as a paid up group member you are entitled to:
· A regular update of current progress and details of new developments.
· Attend regular monthly meetings on the 1st Tuesday of each month.
· The opportunity to have an input to the exhibitive display content.
· Free Admission to the centre when it is open.
· Personal 10% discount off your bill when dining on The Tamar Belle.
· 10% discount on trans/ind.arch.literature/video through group bookshop.
· Join group visits to other centres of historical & cultural interest.
To renew your membership please complete the form below & return to me along with your remittance.
If applying for membership please complete the form below and return with your remittance, your membership card and number will be dispatched within 14 days
For further information or any queries about membership contact railpart@plymouth.ac.uk
Yours sincerely, Richard Burningham Membership Secretary
NB: Please enclose your membership card along with your renewal remittance in order to minimise our costs. Thank you for your co-operation.
TAMAR BELLE HERITAGE GROUP MEMBERSHIP RENEWAL FORM

(Please print)

Member No:
Full name: _____________________________________________________________________
Address: ______________________________________________________________________
Post Code: __________________ Email address: _________________________________
I agree to abide by rules/constitution of the Tamar Belle Heritage Group
Signature: _________________________Telephone No: _________________________
(Please tick appropriate class.)
| | | | | | |
| --- | --- | --- | --- | --- | --- |
| Family membership (2+2 children) | £15.00 | | Corporate membership | £15.00 | |
| Standard membership | £10.00 | | Standard couple | £12.50 | |
| Retired membership | £ 5.00 | | Retired couple | £ 7.50 | |
| Junior member (under 18) | £ 5.00 | | Enamel lapel badge | £ 3.00 | |
| | | | Project donation | | £ |
| | | | Total remittance | | £ |
| | | | | | |
| 1st Class stamps donated | | | 2nd Class stamps donated | | |
Please make cheque payments to The Tamar Belle Heritage Group.