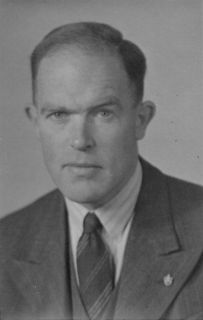 Douglas Vosper was one of those rare people who, when he took or acquired a photograph actually wrote on the back a description of the picture with names and dates. He also wrote many articles for local papers and few letter pages were complete without a contribution from Douglas.
Douglas Canning Vosper died on 28th December 1983 aged 73.
The local paper (Saltash Journal) to which he frequently contributed wrote:-
Mr. Vosper was born in Saltash and attended Miss Ivery's Private School before going on to Queen's College, Taunton. On leaving school he became an apprentice in his father's clothing firm, Vosper & Knight. Continuing ill-health and rheumatic fiver as a child left him with a damaged heart so he was unable to take any active part in World War II. He became Scout Master of the Second Saltash Troop and later District Scout Commissioner. He formed a Fire Fighting Unit with the Scout Troop and on one occasion during the blitz he was relieved from his turn at working the pumps by one of his Scouts, Donald Cummings who was tragically killed shortly afterwards when a bomb fell nearby.
Mr. Vosper gained the BEM and the Scout Bronze Cross for his work
during the blitz. Later he joined the Auxiliary Fire Service. He retired from work in the mid-sixties through ill health.
Married, with two children (his son died), Mr. Vosper had always been a keen and prolific writer and completed several books among them "A Glimpse of Saltash", three "Saltash Remembered" books and a history of the local Methodist Church. He was a Cornish Bard with the Bardic name Scoswas en Balores (meaning defender of the Cornish chough). It was through Mr. Vosper's inter­vention that the legs and the beak of the chough on ambulances and on the Tamar Bridge coat-of-arms were re-painted the correct colour. Mr. Vosper also brought about the stamping of letters posted in Saltash to include the wording "Plymouth and East Cornwall".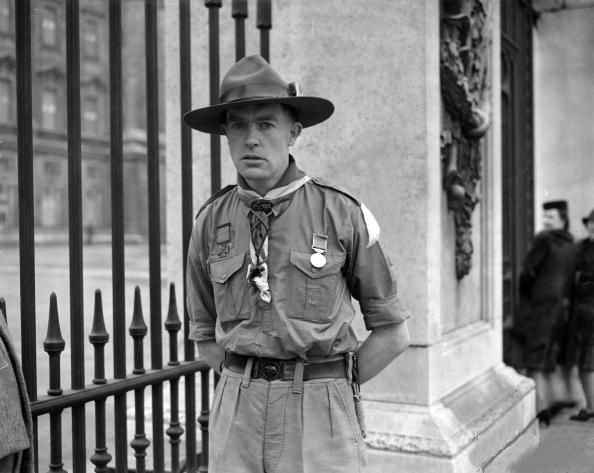 He was a life vice-president of the Saltash Old Cornwall Society, and a collector for 38 years for the RNLI and its secretary at Saltash from 1935 to 1968.
Mr. Vosper had, been a life-long member of the Methodist Church and was a Trustee and Steward for various sections of the church.
He owned the first open-top M.G. car in Cornwall and took part in the London to Land's End Rally. His other interests included membership of the Plymouth Philatelic Society, the Cornwall Methodist Historical Association and the Trevithick Society. He was a train enthusiast and a keen supporter of the Celtic Frontier Children's Choir.
Mr. Vosper used to write the Scout and Guide News in The Cornish Times until 1950 under the pen-name of "Guisco". He contributed many articles of local historical interest to newspapers over the years and was often asked to speak on various topics at schools and to local organisations.
Mr. Vosper leaves a widow, Mrs. Muriel Vosper, and a married daughter, Bronwen with two grandchildren.
He will be greatly missed by people in all walks of life.
The funeral took place at the Methodist Church on Tuesday, 3rd January 1984
Douglas Canning Vosper 1930's
25th February 1942: Scoutmaster Douglas Vosper at Buckingham Palace, London, where the King decorated him with the British Empire Medal for his bravery in leading a Scout Trailer Pump Crew during an enemy raid at Saltash Cornwall.