Colonel Stephens Members Weekend, Bere Ferrers May 2008
The 'Colonel Stephens Society' held their Members Weekend at the 'Tamar Belle Heritage Centre' at Bere Ferrers Station in Devon on the weekend of the 16,17,18th of May 2008.
The weekend started with a film show in the Village Hall put on by SWFATA (South West Film and Television Archive). The film included previously unseen footage of the Callington branch, one of the many railways the 'The Colonel' was involved with.
On Saturday morning members had to chance to look round the site including the visitors centre and to operate the signal box. The AGM took place in the groups club coach of LNER Gresley design and 1926 vintage.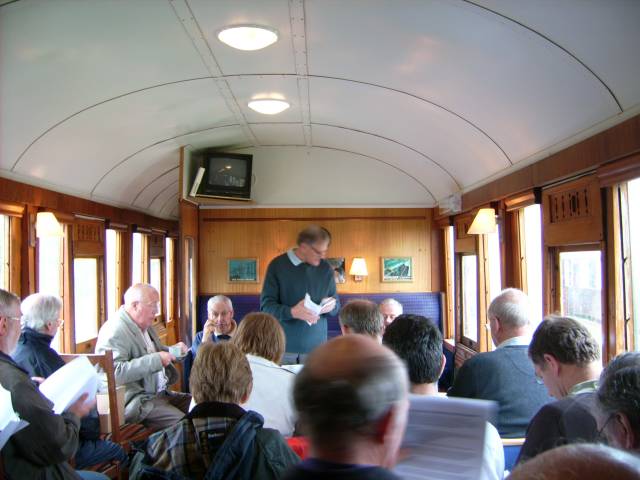 After a buffet lunch members had time for a quick 'play' before setting out by train for Gunnislake where they inspected the garden railway of Artist Ian Pethers followed by a bus tour of the old line from Callington (Kelly Bray) to Gunnislake (Drakewalls) where the more energetic were led on a walk down the the old ECMR incline
Play time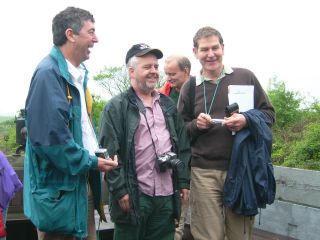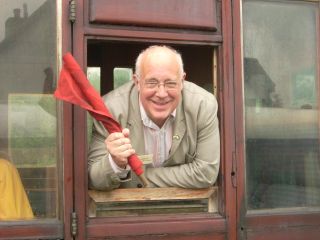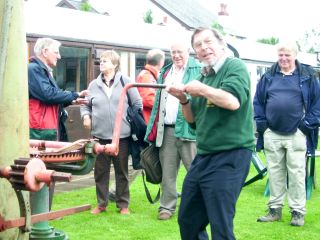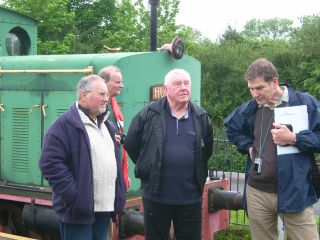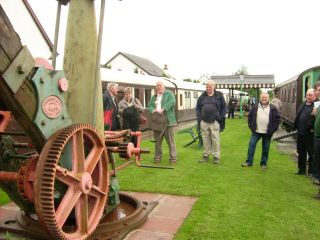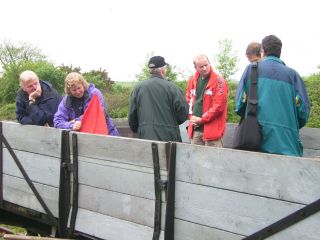 Ian Peters Garden railway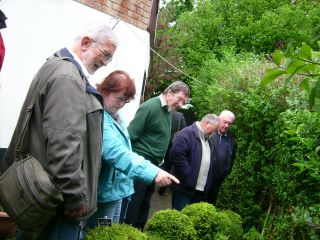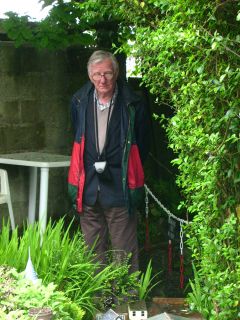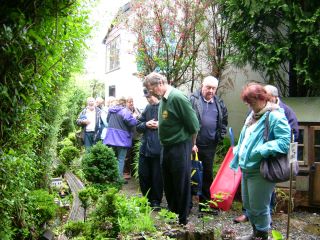 Tour of the line (Kit Hill incline)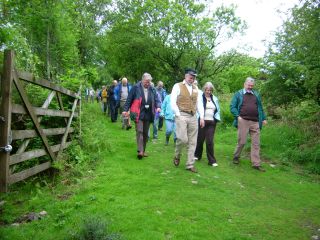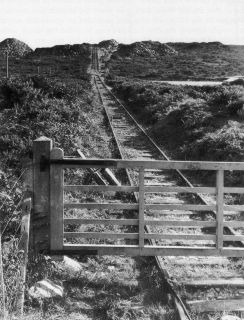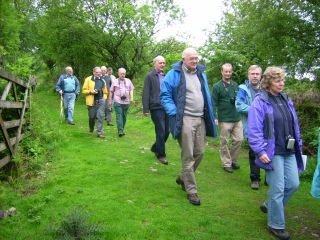 After visits to Luckett and Seven Stones Halt the group arrived at the site of Latchley station where Nigel Bird thought it would be a good idea to recreate the old photograph of Sarah Jenkyn, the station mistress for many years.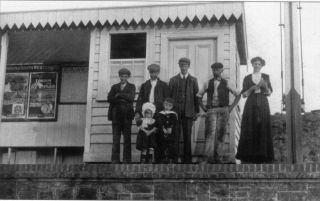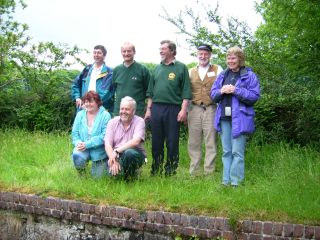 We were amazed to find that the original station board posts were still standing and we found a previously unknown mile post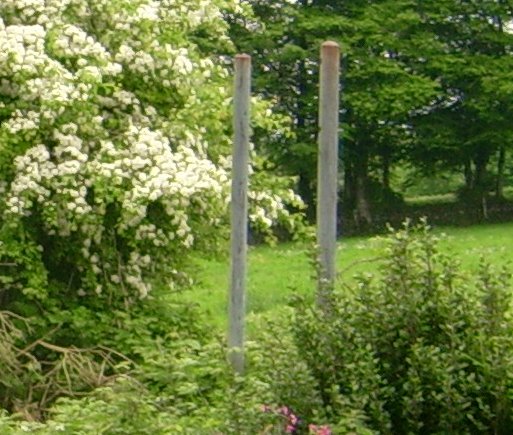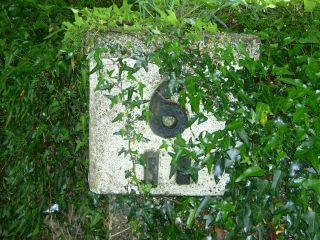 At Chilswothy halt which has become very much overgrown in recent years we found an old SR gradient post buried in the undergrowth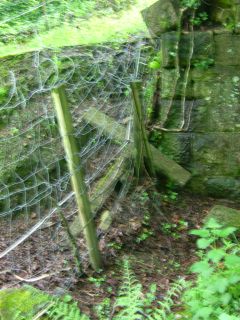 We then split into two groups to explore Calstock and the old ECMR incline
On Saturday evening the group enjoyed a BBQ and the more energetic tested their skills on the pump trolly, this was followed by a film show.
Sunday was warm and sunny, the morning was spent at Morwellham Quay, the highlight being an train ride underground into a copper mine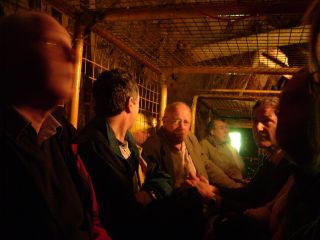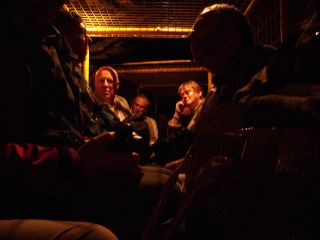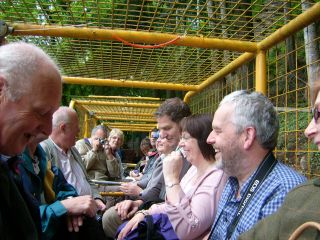 Sunday afternoon provided another opportunity to drive a Hunslet loco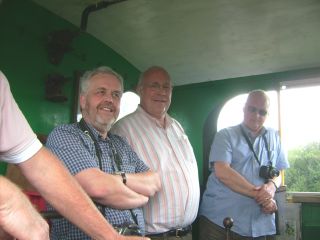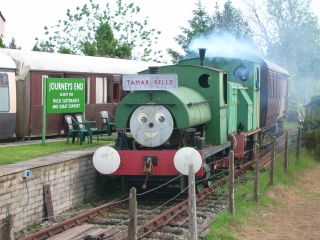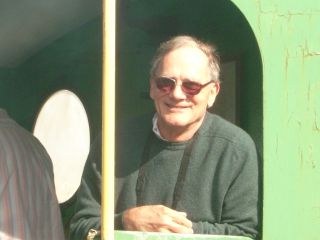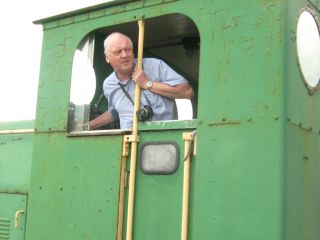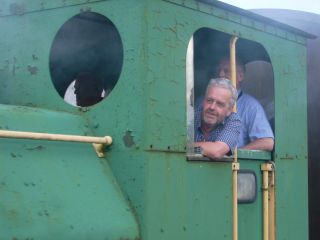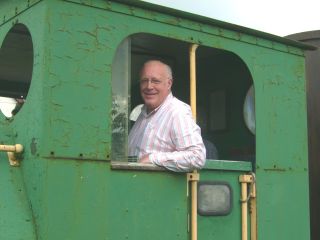 mail Bruceehunt@Yahoo.com
click photograph to enlarge